Painted in gold and colour, SAME decorations
To achieve decorative mastery, high quality and expensive colours need to be to hand.
We paint using the highest quality, rarest elements in the world: platinum and 24K fine gold.
This luxury substance is dilute, rendered sufficiently fluid for the artist who, with brush dipped in this luminous paint, applies his first creative brushstrokes.
The decoration in matt gold is second in popularity only to polished gold.
Platinum is used to offer magnetic enchantment through its silvery reflections, but the pentagram of SAME colours extends to multi-faceted nuances, both light and dark.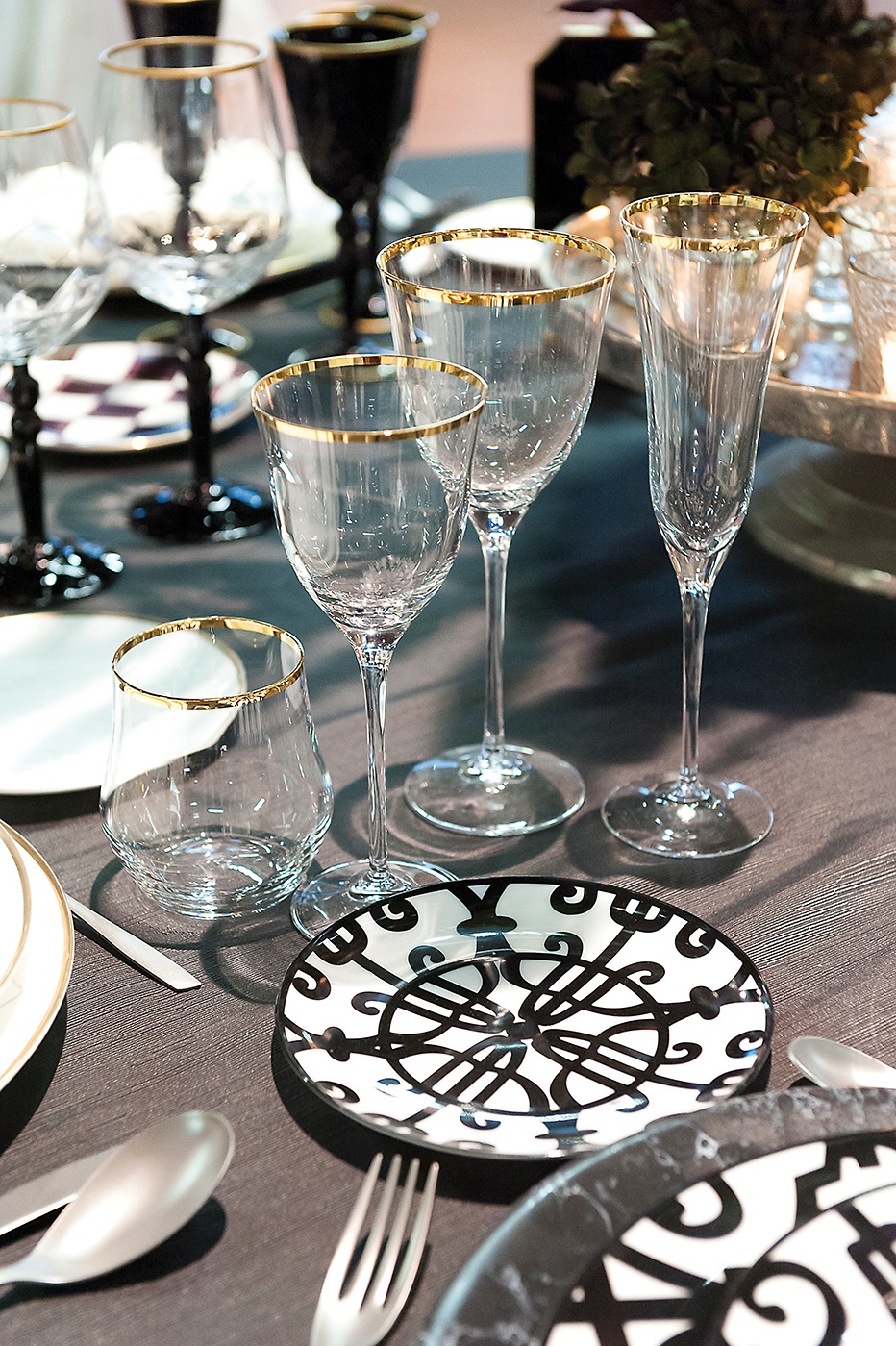 "Slow yet fast, delicate yet safe, distinct yet veiled, subtle but intense. There is everything and the opposite of everything in the expert brushmanship of the decorator."